Dear Partner,
As you will have learnt from our last issue, in the midst of an economic downturn, the online dating industry is still continuing to thrive.
The last couple of months have seen the best ever ROI for our partners, which has all contributed to WLD partners experiencing a massive 75% increase in revenue since June this year.
So if you are feeling the effects of the credit crunch and are looking for that extra income just in time for Christmas, then it really is time to jump on the online dating bandwagon.
____________
WhiteLabelDating.com Platform Now Supporting Multi-Currency Payment
We are very pleased to announce that all sites running on the WLD platform are now able to support subscription payments in many major currencies from around the world.  
This is great news for our partners because it means that a site can be created for any of the countries currently supported by the WLD platform. All subscriptions will not only be charged in the localised currency, but will also appear on the member's bank statement in this format.
Currencies supported by WLD currently include US Dollars, Canadian Dollars, South African Rand, Australian Dollars and Euros (Ireland) with other currencies due to follow in the New Year.
If you are interested in setting up your own international dating site, get in touch with your Partner Account Manager and they will provide you with any further information you require.
____________
WLD Partner Describes Why WLD is Better Than the Competition
Entrepreneur Tim Rees describes in his blog how WLD is significantly better than the competition:
"Having a family, house, mortgage and now employees the reality was Tim had an immediate need to replace and increase his income. Some sites which had been running for years were relaunched on whitelabeldating.com. These sites had been earning money for years with little involvement or maintenance from Tim, but over the past 12 months sales had began to slow. Just 2 months after the relaunches the income from these sites alone looks to be more than the combined income of all his sites and salary before."
Not bad – especially considering Tim decided to use WLD for his own sites even though he had worked for the competition!
_____________
The Analytics Speak for Themselves
We cannot stress enough how vital it is to have a well thought out marketing plan in place for your site. Afterall, those valuable members cannot join your site if they don't know it exists!!
Teamed with some great PR, your site can really excel, and the proof speaks for itself. We recently got a fantastic mention for one of the sites on our gay network, TheGayExchange.co.uk on OnlinePersonalsWatch.com, the place to go for the most up to date dating industry news. Since then, unique visits to TheGayExchange.co.uk have increased by 100% and have remained consistent.
If you would like to get your marketing campaign up and running, get in touch with your Account Manager who will be able to advise you on the best course of action to construct a campaign tailored specifically to your needs.
______________
Work in Online Dating? We're Growing Fast, Profitable and Recruiting!
A lot of online dating companies are suffering at the moment – and we're one of the main reasons why!!
WhiteLabelDating.com has grown over the last two years to become one of the largest online dating companies in the UK – over 45 staff and counting – and we're still growing strong, taking market share away from established players like Allegran.  
We haven't updated our jobs page yet as we've got a new careers section coming for our new site (launching in a few weeks) but in the meantime if you've got experience in online dating we'd like to talk.
Check out the staff videos on our homepage to find out what it's like working here and then send us your CV with a covering email to:
We look forward to hearing from you!!
_____________
Site of the Month
One of our fantastic new sites to go live on the WLD platform recently is MyDreamDate.co.uk. It was set up by Jonathan Barton, who became a brand new partner to WLD after meeting the team at Ad:Tech Digital Marketing Exhibition earlier this year.
The site is targeting a demographic of 18-35 year olds, with the design focusing on a traditional, love focused dating. The success of his first site has now encouraged him to expand his new online business into the casual market, launching MyNaughtyDate.co.uk.
This should give you some great inspiration to get your own site up and running!
_____________
New Recruits
We are very pleased to be able to once again announce the expansion of our Partner Accounts department. A very big welcome to Kaleigh Scott and Hannah Mace, taking the staff numbers from 7 to 9. This just proves the level of success our fantastic team are having, and to think that in September 2007 this department did not even exist!
Kaleigh Scott – Partner Account Executive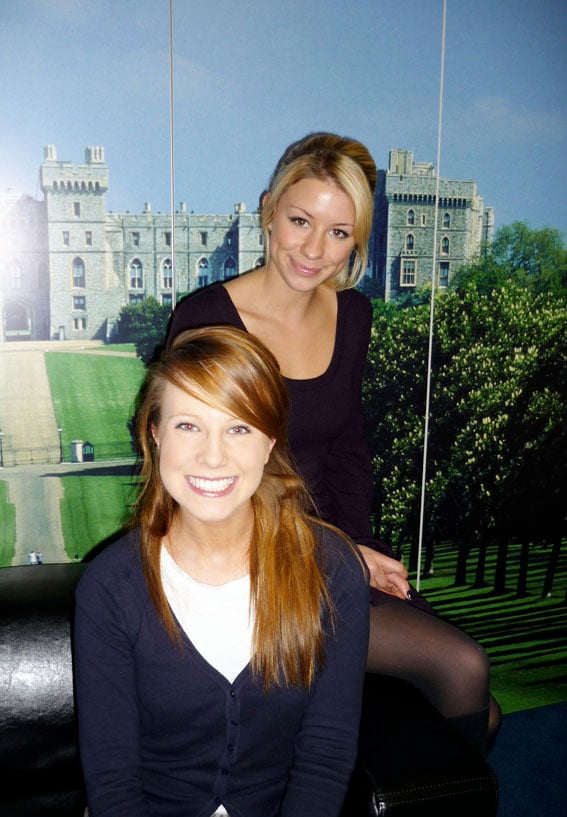 [email protected]
Joining with a background in sales and account management, including a stint as a Recruitment Consultant, Kaleigh joined the team at the beginning of this week. In the past she has even recruited some members of staff for WLD, so already has a great knowledge of the company. She has a great strength for building and maintaining client relationships, so will be a fantastic asset to the team.
Hannah Mace – Partner Account Executive
Hannah has been working at WLD since December 2007. Initially employed as a member of the Customer Support team, her management skills quickly shone through, allowing her to move onto a Supervisors role, assisting the Support Manager in the day to day running of the department. Hannah also moved over to the Partner Accounts department at the beginning of this week. With great organisation and the added advantage of knowing our members inside out she will be able to offer you great advice on how to give your members what they really want!
Click here to see larger version of photo
_____________
Speak With Your Partner Manager
We have a great team of Account Managers here to answer any questions you may have.
If you have not been assigned a specific Account Manager but you are looking for some help or advice, please call our team on +44 (0) 1753 271280. Alternatively, you can contact them on any of their email addresses below:-  
Steve Pammenter
Head of Partnerships
[email protected]
Gary Taylor – Account Manager
[email protected]
Melissa Thompson – Account Executive
[email protected]
Lauren Barnes – Account Executive
[email protected]
Laura Cowell – Account Manager
[email protected]
Emily Hills – Account Executive
[email protected]
Scott Collins – Account Executive
[email protected]
Click here to see larger version of photo
_____________
Have a Great December
Once again, I hope you have enjoyed reading.
Remember, the period from November until February is the most popular time for people to use online dating websites so make sure you are getting the most out of your marketing spend during this time. If you need any advice on how to go about this, then drop your Account Manager a line.
Finally, I would like to wish you a very Merry Christmas and Happy New Year from everyone at WhiteLabelDating.com.
Best wishes,
Natalie Woods
PR and Marketing Executive